While you may want a deck to enjoy in the evenings or to host parties, the materials to use and the skills to build one may seem beyond your expertise. For a successful deck project, you need just two things:
A material that is affordable, looks great, and can stand the test of time outside. Fiberon is the composite decking material that gives you the look you want while providing a long-lasting product with low maintenance.
A reputable Toronto Composite Deck Builder who can make your dreams come true. M. E. Contracting is an expert in the Toronto area.
Start With The Materials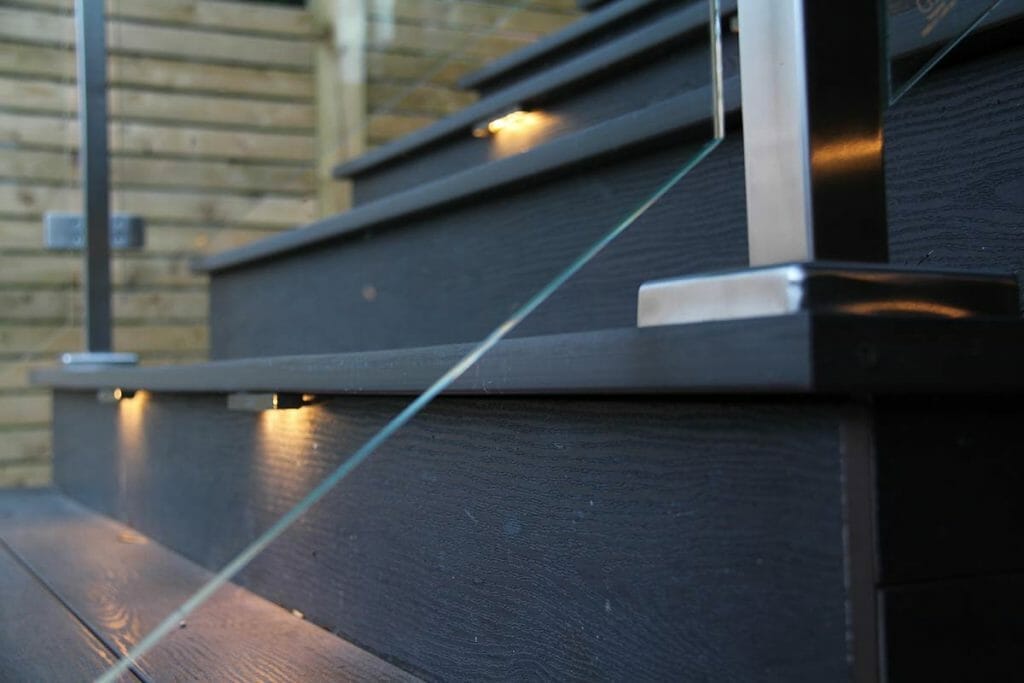 While you could use a natural material, such as cedar, or a more renewable resource, like bamboo, a composite material gives you many advantages. To enjoy those advantages, Fiberon offers:
A variety of colors – To complement your home or business and your yard, you need a variety of colors from which to choose. Do you want a weathered seashore to look? Or a woodland look that blends with your backyard landscaping? Fiberon gives you the multi-colored look of real wood that will blend with your home or business.
Choices in styles – A beautiful deck incorporates finishing touches such as trims, fascia, railings, and accent colors. Perhaps you want a contemporary look or a more traditional look. You can even add built-in lights for a romantic feel. Mix and match to get the look that makes your deck a welcome retreat or an outside entertainment room for summer parties in the warm evenings using Fiberon.
Sustainable products – Fiberon products are made of up to 74% recycled materials and 20% reclaimed materials. Manufactured in the United States, all of the materials are sourced within 500 miles of our manufacturing plant. Fiberon diverts over 40,000 tons of materials like wood and plastics from landfills and incinerators annually. Fiberon is good for you and good for the planet!
Low maintenance – Fiberon decks do not require re-staining or re-sealing. Simply keep it swept as needed and clean it twice a year. And then sit back and enjoy!
Long-lasting beauty – Because it is made of composite materials,

Fiberon decks

do not warp or stain like all-natural wood decks. For long-lasting beauty, void mulch up against the deck, don't leave plants and pots sitting on the surface, and clean it periodically – that's it!
Stain and fade warranty – Fiberon is backed by a 25-year limited stain warranty against fading and for performance.
Next, Use A Reputable Contractor
We've all heard horror stories of Landscaping Contractors that ran off with a homeowner's money, leaving an unusable mess in their wake. Don't let that be you!
Ask friends for referrals.
Check with your local hardware store to see what services they offer or ask for referrals.
Have a contract and have it in writing.
Do not pay for the completed job until it is completed. You might pay for the materials as you go but be leery of a contractor that asks for much more.
Set realistic expectations.
In the Toronto area, M.E. Contracting is your premier deck builder and Landscaping company. Using Fiberon, our designers will help you translate your dream deck into reality. You will soon be enjoying sunsets or hosting dinners while enjoying your Fiberon deck.
Just call M.E. Contracting at (416) 238-6700 today to get started with your Fiberon deck – and then sit back and enjoy!