Building a deck in your Toronto backyard is a great way to enhance the value and aesthetic appeal of your home. Decks allow you to host small get-togethers with friends or even large outdoor barbeques with the whole neighborhood, but many are apprehensive when it comes to the idea of building a deck. Traditional, wooden, decks are an expensive, time-consuming ordeal that can leave many homeowners vexed for weeks or even months; and after that you must keep the wood maintained, eliminating mold and checking for termites on a near-daily basis.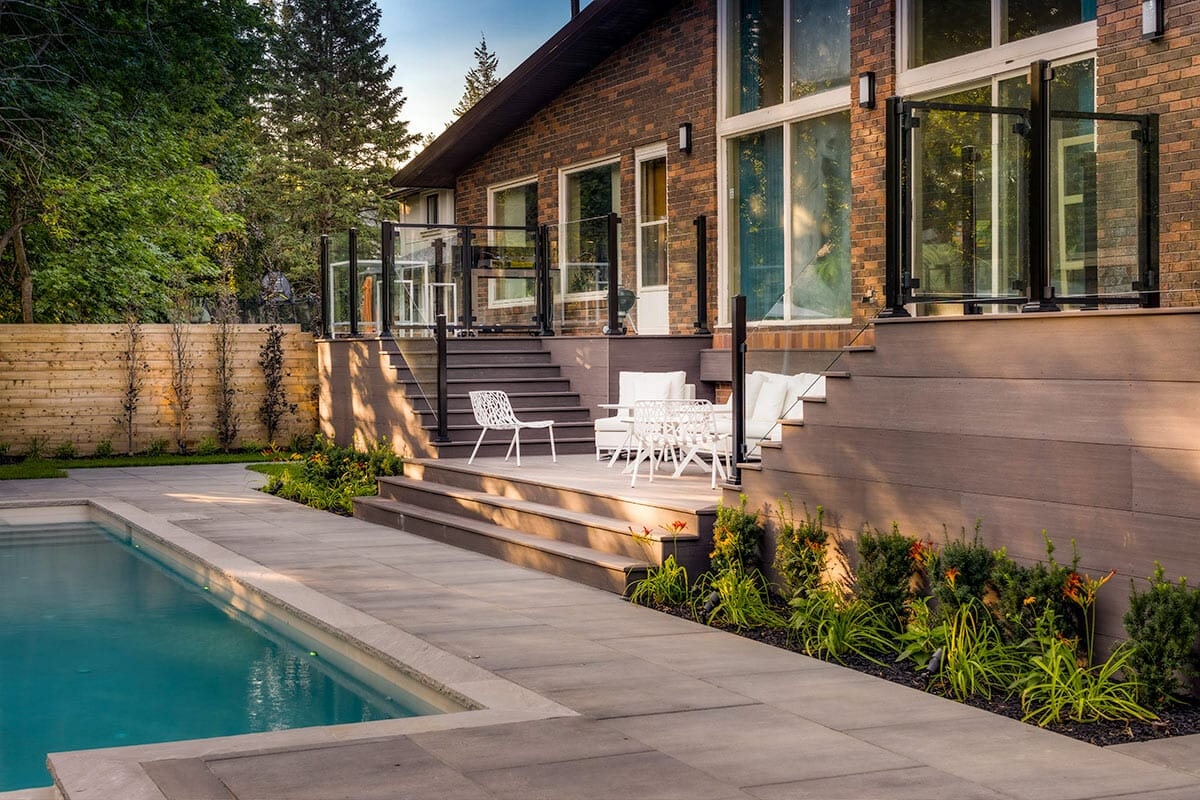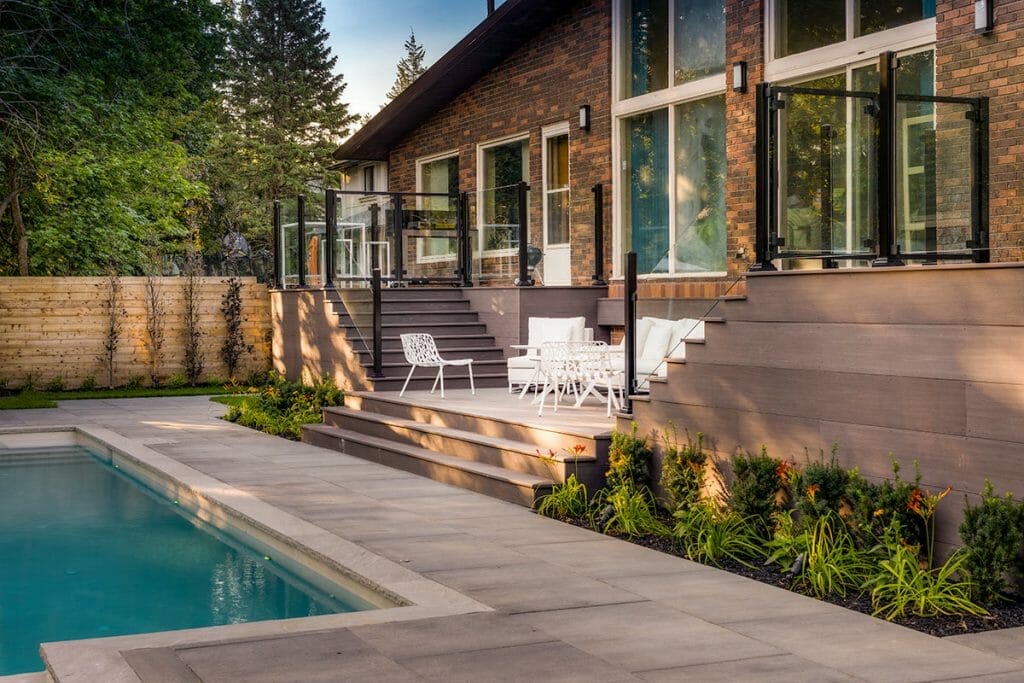 Luckily there is an alternative: PVC decks allow for all the beauty and functionality of a wooden deck, but they are easy to install and a breeze to maintain. PVC decks offer many benefits over their wooden counterparts, most notably:
PVC has no organic materials in it, meaning that the deck will not absorb any water, therefore it will not mold, warp, or rot like wood. This saves you time and money on repairing a damaged deck.
PVC is scratch-resistant so you can entertain all day long without worrying about the traffic on your deck scuffing up or damaging the boards.
Because PVC is waterproof, all you have to do to clean your deck is scrub it with soap and water, instead of dealing with stains and varnishes to keep your wood deck looking nice.
Often PVC is composed of recycled materials, making it less of a burden on the environment for you to build a deck.
PVC is also lighter than wood composites, making it easier to bend and shape, allowing you more freedom in the design of your deck.
While the advantages of PVC decks are clear, there are some disadvantages. However, the disadvantages are of a more personal nature, and vary from person to person:
The materials used to create PVC decks are more expensive than other materials. This means that the upfront cost for a PVC deck is generally more expensive than the wood or composite options. It should be noted, however, that you save time and money on maintenance and cleaning, so the overall cost breaks even in the long run.
While PVC looks like real wood, it does not feel like it. Critics of PVC find this a sore spot concerning decks, but it depends on your preference.
The benefits clearly outweigh the disadvantages of PVC, so if you are looking to build a deck that is easy and cheap to maintain then PVC decking could be the right choice for you.
Obtaining a PVC Deck
There are many Toronto Deck Builders and Landscaping contractors that are able to install PVC decking, but if you are not careful you could end up waiting longer and paying more than you wanted. Here are a few tips when negotiating to build a deck:
Ask a friend or neighbor for a referral.
Consult local hardware stores and browse their services and ask for referrals
Make sure to have a contract in writing with your contractor.
Under no circumstances pay for the job until it is completed.
Make sure your expectations are realistic concerning the time frame and cost of building a deck.
M. E. Contracting is the foremost decking company in the Toronto area, specializing in PVC and Composite decking. Our experienced designers can help transform your backyard into the entertainment venue you have always dreamed of, and with PVC decking you can enjoy all the aesthetic beauty of a wooden deck without ever having to worry about the hassle of dealing with a wood or wood composite deck.
So Contact M. E. Contracting today and learn how we can make your deck fantasies into realities!