If you are looking to replace an existing deck, or landscape a new outdoor space, you may already be aware of the variety of building materials available. Deciding on the most functional, attractive, and durable decking material can be difficult. It's hard to know which product will really serve you well, and offer the best investment for your money.
One of the most popular deck-building brands available at M.E. Contracting is TimberTech decking. With a variety of durable composite and complete materials to choose from, you can be assured that you will find the best product for your needs at an affordable price. All of the TimberTech decking products come with a 25-year warranty, ensuring your continued satisfaction with their product line.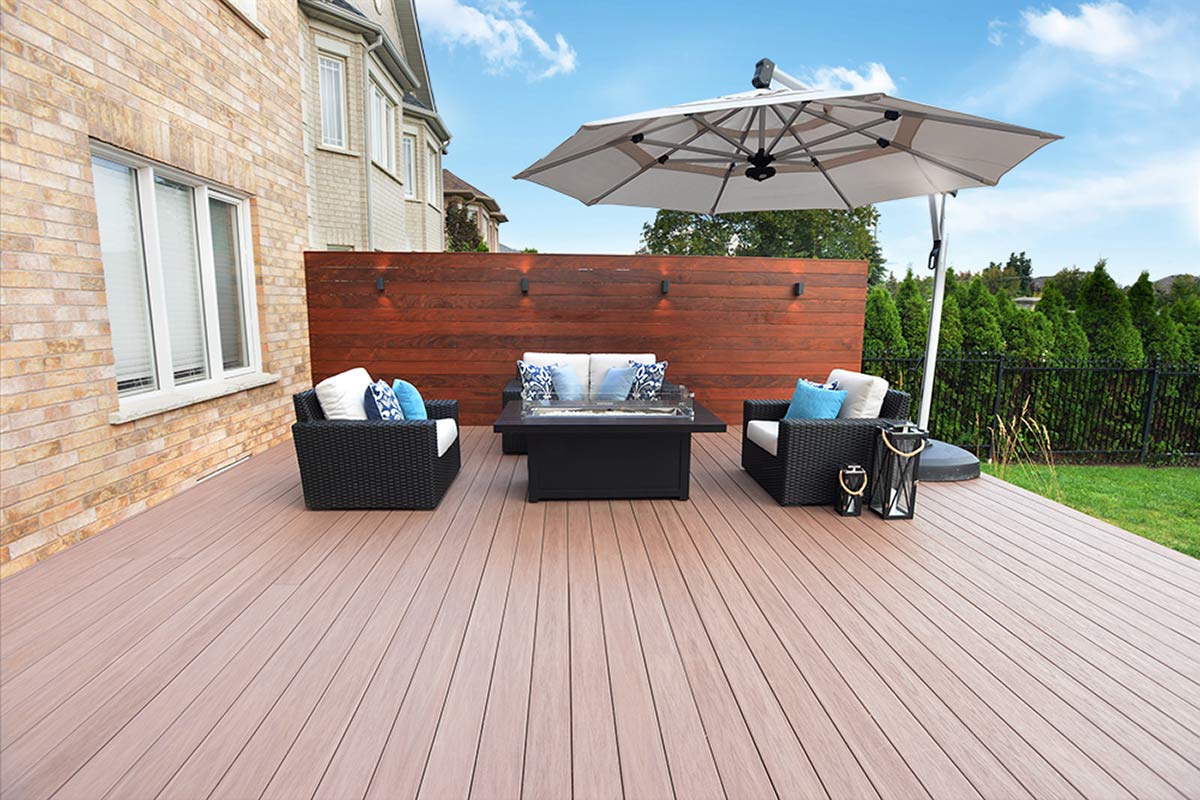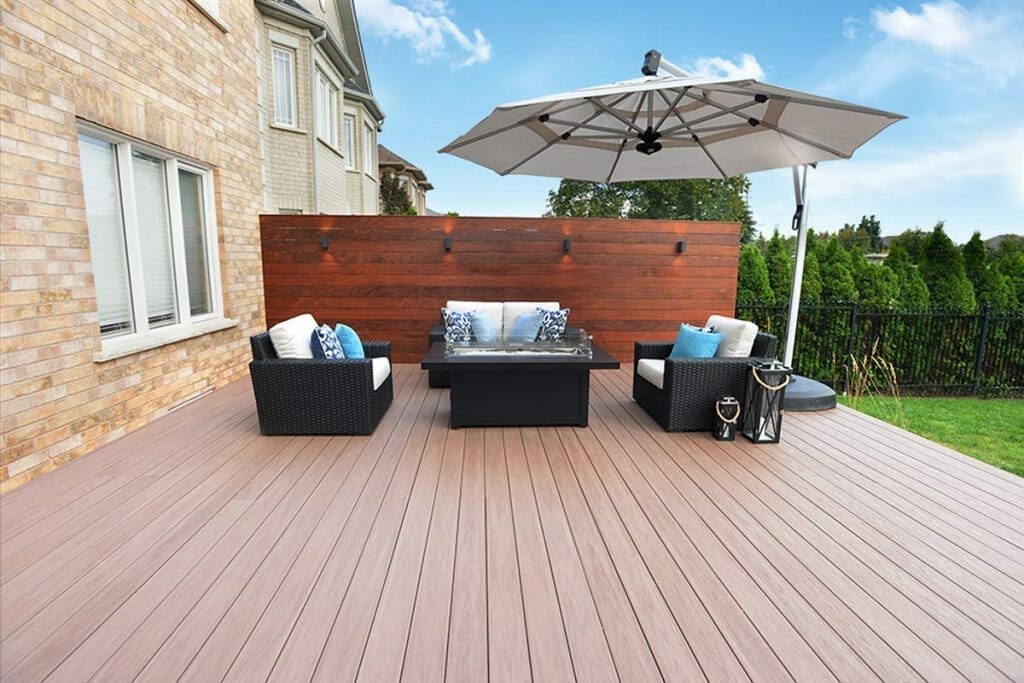 Driven by a desire for quality, durability, and sustainability, TimberTech products were developed to create an affordable and resilient option for environmentally friendly decking products. Our products are known to increase home values, due to their demand, popularity, and effectiveness. TimberTech decking includes three primary types of decking material:
Wood-plastic composite
Capped composite
The TimberTech decking products range includes a diverse selection of looks and styles to meet any contracting needs. Wood-plastic options provide the traditional look of wood decking while offering a more low-maintenance and affordable solution. Within the wood-plastic composite selections, we carry:
TwinFinish – Is a highly versatile plank that incorporated unique textured surfaces on either side of the plank, available in three colors
Reliaboard – While still retaining the appearance of wood, the Reliaboard is a more durable solution available in two colors.
DockSider – Provides a reliable system for heavy-duty use in public places or water access points in two colors.
The capped composite planking systems are ideal for heavy-use areas. They come complete with a 25-year stain and fade warranty, are designed not to trap dirt or dust, and offer the look of standard wood decking. Within the capped composite system, M.E. Contractors supplies:
Earthwood Evolutions Tropical – A tropically toned planking option that comes in three colors, and maintains an authentic grain pattern.
Earthwood Evolutions Natural – Provides three authentic colors to blend with the landscape.
Earthwood Evolutions Terrain – Two earthy tones pair value and durability with timeless appeal.
If you are looking for the most resilient material for your decking, PVC options present an affordable solution that is scratch-resistant, requires no pre-drilling and holds a flat-grain surface texture. The TimberTech decking PVC planking options include:
XLM Tropical – Four incredible colors designed to bring out the exotic beauty of your surroundings such as grass, gardens, woods, and water.
XLM Natural – Provides earthy-hued decking colors for a subdued and natural option to blend with your environment.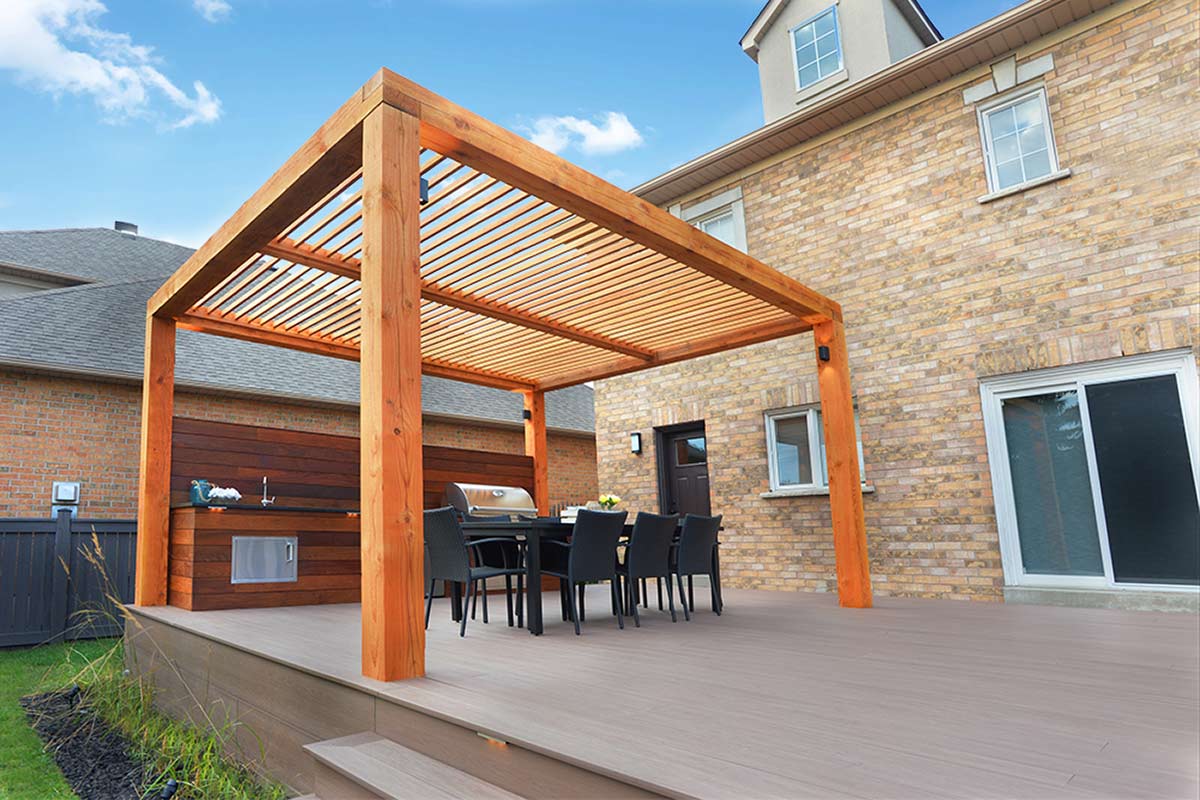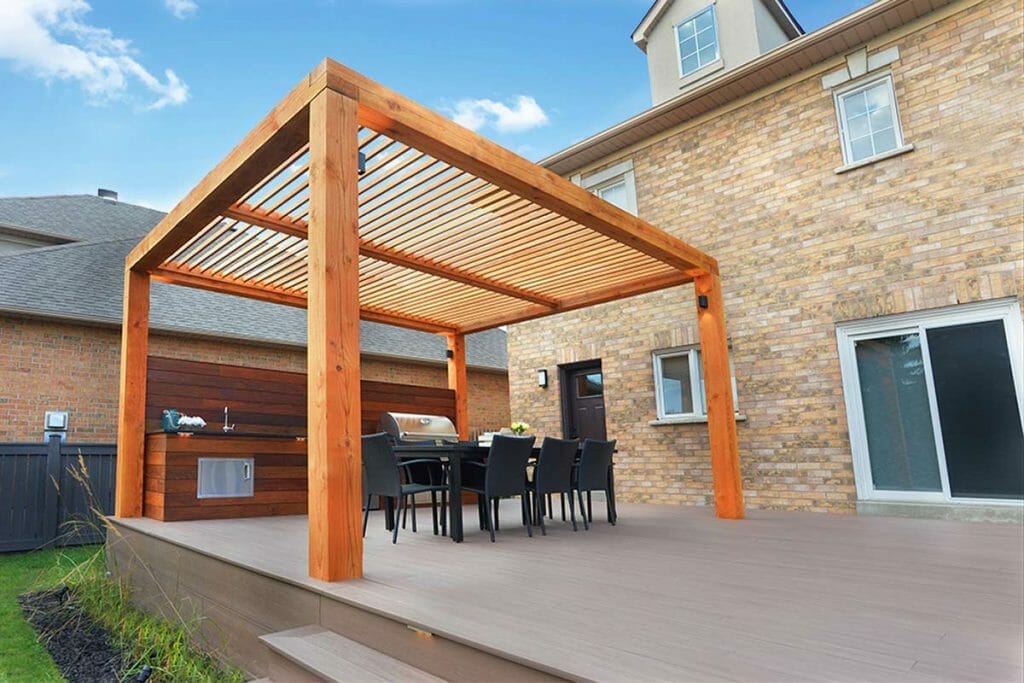 At M.E. Contracting we pride ourselves on being one of the premier Toronto deck builders and contractors. We have built our reputation on excellence in customer service and top-quality products. Our commitment allows us to provide TimberTech products, and recommend them as an affordable and durable solution for your decking project. At M.E. Contracting, we not only provide decking services but we are also recognized as a Premier Landscaping company in Toronto. Unlike, other landscaping companies, M.E. Contracting will provide you with options that are well within your budget and satisfy your design needs. Some types of landscape design options we might offer you include softscape and hardscape. We also provide irrigation system installation service to help keep your lawn, trees, flowers, and shrubs looking as good as the day they were planted.
Whatever your decking needs, we can assist you in finding the best TimberTech decking material for you, bringing style and beauty to your home deck project. We support the TimberTech line because they are dedicated to providing environmentally friendly solutions.
With clean manufacturing, product development, and community involvement, you can rest assured that the decision to use TimberTech for your deck will be made in good conscience. The quick and easy installation process makes building with TimberTech decking products a breeze.
For more information about TimberTech Decking, contact M.E. Contractors at (416) 238-6700 today!