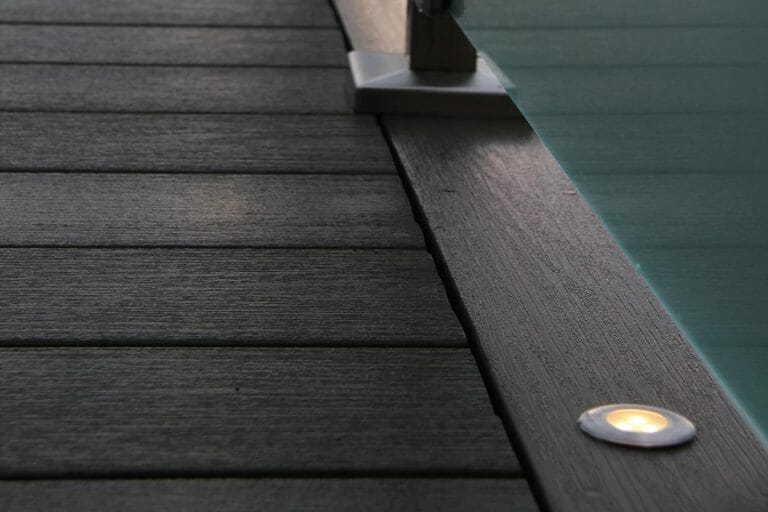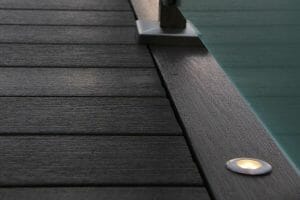 There are countless things to consider when you decide that you would like to have a deck built while landscaping your property, decisions as grain, color, how big or small, the design of the deck, and where you would like it. But, the biggest, and arguably most important, choice you have to make is what material you want your deck to be made out of. TREX decking is a wood composite that offers all of the beauty of a hardwood deck with the functionality, customization, and ease of maintenance with a composite material.
Benefits of TREX Decking
There are a large number of benefits to choosing TREX as the material for your deck over wood or other common materials and composites, including:
TREX decking

materials offer superior performance and durability when compared to wood. It will not warp, or rot, and it resists termites. What this means is that there is virtually no upkeep after the installation of your deck. You will not experience any of the hassle that comes with a wooden deck, such as staining, varnishing, and waterproofing.
The lifetime value of TREX increases with every year. After the initial cost to build the deck there is virtually no expense that needs to be taken to keep your deck looking brand new.
Not a single tree is ever cut down to make TREX, as it is made of 95% recycled wood and plastic. TREX saves 400 million pounds of wood and plastic each year, from landfills. So in addition to a beautiful deck, you will also be able to rest easy knowing that you are not harming the planet with the addition to your home
TREX comes in many colors that all complement each other. TREX is also easy to bend and shape so the sky is the limit when it comes to deciding what the best color combination and design is best for your deck.
The interlocking mechanism of TREX decking allows you to customize your deck in ways that other materials cannot allow. Adding railing, or built-in deck furniture, such as benches, is simple and can extend the life and use of your deck.
Go barefoot any time you want, because TREX is a plastic and wood composite, it does not splinter like normal wood. You never have to fear getting a splinter from your deck ever again.
TREX is non-combustible so there is no risk of fire should you wish to place your grill directly on your deck.
TREX is amazingly easy to clean, all you need is a little soap and water and you will have your deck looking like it was installed today.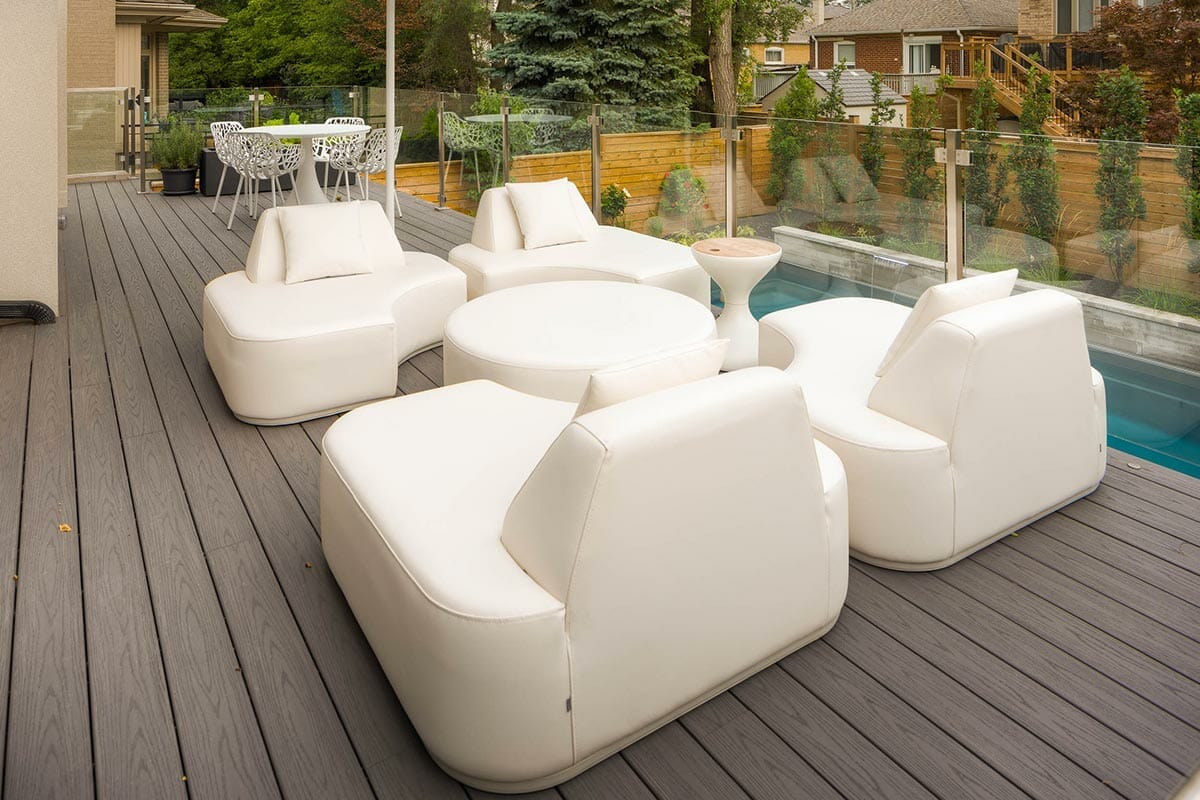 The initial cost of using TREX is greater than with normal wood, but the money and time you save from not treating or cleaning your deck will soon make up for the price of the deck itself. In the long run, TREX is a fantastic way to add value to your property without the frustrations of long-term maintenance.
Whether you are looking to have a backyard party for the whole neighborhood, or would just like some extra space outside to lounge and enjoy nice weather, TREX give you the freedom you need to unlock the potential of your lawn.
M.E. Contracting is Toronto's award-winning deck builder and leader in quality outdoor solutions with the help of M. E. Contractors you can find the best options for your deck, with a wide range of colors and infinite design possibilities, TREX deck materials offer you the ability to have the deck of your dreams. So let your imagination run wild and let M. E. Contractors bring you a deck that will be the envy of the neighborhood.
Call M.E Contracting today to see our TREX Decking Portfolio